I love the sweet sound of a dove cooing nearby.....they patiently call their mate to join them wherever they are.  Such a precious scene when they fly to meet one another.  Doves mate for life.....always more content when their partner is with them.  What a beautiful life lesson they teach us! https://www.birdsandblooms.com/birding/attracting-birds/10-surprising-facts-about-mourning-doves/
---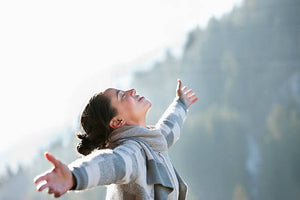 Sunshine on my shoulders makes me VERY happy!!!  Today the sun is shining so beautifully outside my office window and I feel that I must celebrate its beauty!  Sunshine is so important for our mental and physical health ( I take Vitamin D every day, but sitting in the sun for 15 minutes a day is best!)  I leave off the suncreen so my body can absorb God's natural Vitamin D.   A good article about Vitamin D and our health: https://www.healthline.com/health/food-nutrition/benefits-vitamin-d God, in his infinite wisdom, knows exactly what we need for our physical, mental, and spiritual help.  He has...
---
• #veniselace • american cotton • american made • artisan made sleepwear • bed jacket • bedjacket • bedtime • blog • boudoir • cotton bed jacket • cotton bedjacket • cotton knit bed jacket • cotton nightgown • cotton sleepwear • couture • feminine • ladies nightgown • neckline • nightgown
"......the kiss of your neck is a breath of flowers."  What a lovely, poetic reminder of how sensuous and feminine a modest decolette can be. Indeed, there is nothing more flattering than a beautiful neckline!  At Simple Pleasures we have endless options for lovely lace embellishments to make your sleepwear extra-special.  Shown below are only a few of the many options available upon request.....bed jackets can be done with matching lace to make an exquisite ensemble or peignoir set.  Call me for more details!  615.895.5553.  
---
It is so very exciting to see the flowers bursting forth, the birds singing happily, and the blue skies hanging gloriously overhead!  Emily Dickinson, 'A Light Exists in Spring'. A Light exists in SpringNot present on the YearAt any other period –When March is scarcely here A Color stands abroadOn Solitary FieldsThat Science cannot overtakeBut Human Nature feels… Written in around 1864 but not published until 1896 (as with many of Dickinson's poems), 'A Light Exists in Spring' beautifully captures the way that spring slowly appears in our consciousness, like a light in the distance. The final stanza of Dickinson's...
---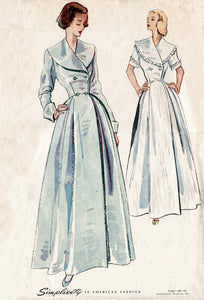 Oh how I adore the sleepwear and loungewear styles of the twentieth century, especially the fifties and early sixties as I can remember what the ladies in my family wore.  Nipped waists on the robes, housecoats to wear when cooking and cleaning, pretty bits of lace on the nighttime lingerie and peignoir sets......when the woman's role as homemaker and mother were an honored profession as they should be.  Women liked dressing like women, and that meant looking and feeling feminine all hours of the day and night.